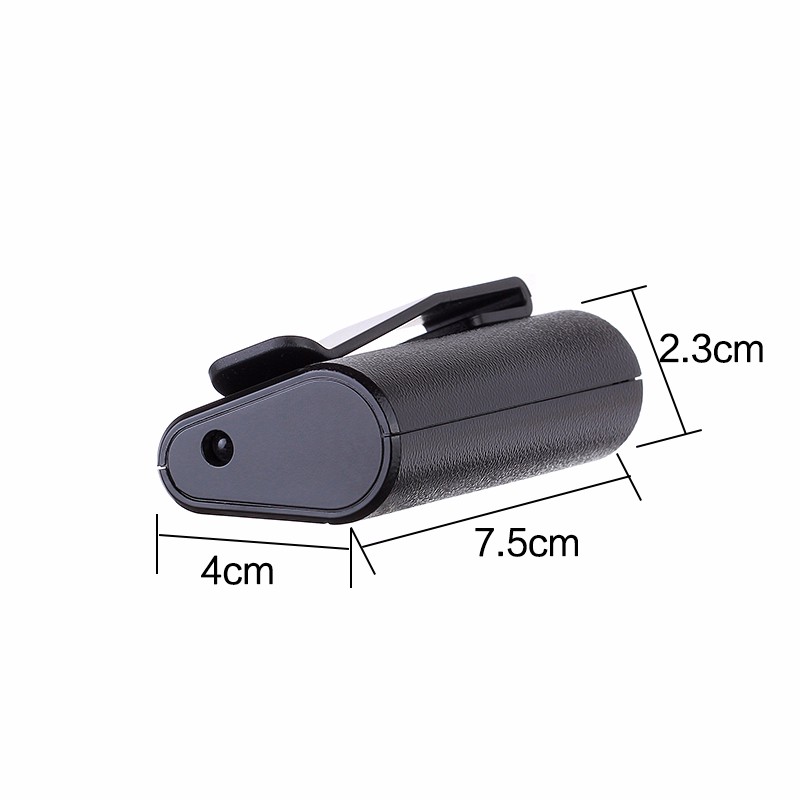 Main product features:
1. Supports 280 hours continuous voice recording.
2. Auto voice activity supports start recording when a conversation in the car starts and stops when the conversation ends.
3. Built-in 3200mAh lithium battery, resistant to high temperature, allows the device to work inside the car in a high temperature environment.
4. Industrial heavy duty magnets built-in support device fixed under the car seat to avoid regular cleaning of the car.
5. Smart LED flashlight design.
Specification:
- DC input: USB 5.0V 1000mA
- Battery compatibility: 3.7V / 3200mAh
-Charging time: 3 to 6 hours
- Recording power: 280 continuous recording for 1 charge
- Recording file format: MP3 format
- Music format: APE / FLAC / MP3 / WMA / WAV
-Memory: 8GB/16GB
- Expansion card type: TF (Support 1-32GB TF)
- Recording sampling frequency: 48KHz / 16 bit
- Voice quality: 512kbps / 64kbps
-Support 64kb / 8G / 280 hours recording time; 512kbps / 8G / 34 hours
-Recoding Distance: Built-in automatic gain control
-Frequency: 20Hz-20KHz
- Flashlight: LED 0.1W
- Support system: Windows XP / VISTA / WIN 7
- Working temperature: -5 to +40
-Dimension: 75 x 40 x 23mm
-Weight: about 82g
Package List:
1x8GB voice recorder
1 x earphone
1 x USB data cable
1 x User Manual