Cool Stuff
HY-929 WALL AUDIO SOUND LISTENING DEVICE
Features :
High sensitive partition monitor
Perfectly constituted by metal receiver, metal handset with superior detecting ability and high-quality headphones
Sensitive and sound-qualified
Built-in Lithium battery and unique FM transmitter function
Easy to be manipulated and carried
Can be recorded when inserted with SD card ( There is can't recorder version optional)
The needle-like object can be injected in the doors and walls for wiretapping
Clear interception between the walls
Usage :
Put the earplug into headphone hole, the sonde into the MIC hole, and clockwise rotate the "switch on/off" button of the volume. When the indicator light of the power works, booth the machine and adjust the volume, smoothly stick the sonde to wall the need to be monitored, adjust the gear-choice buttons A B C until you can clearly hear the sound from the room.
If you need to do the sound recording, you can use recording equipments to go through the mouth of the recoding to connect the audio cable for recording. Also, HY 929B has another special FM wireless emission function, with specialized FM receiver which can receive the information afar and monitor that.
Cautions :
The indicator light works when it is charging please shutdown in case of damaging the machine. It needs to charge for about five hours. The sonde must smoothly stick to the wall`s surface; never move the sonde when you are sticking it to the wall in case of damaging the sonde.
The effect of the monitoring depends on the thickness, materials and other features of the wall. Appropriately adjust the gear-choice button until you can get the best effect of monitoring. D is the partition monitoring bougie of the sonde is the refined part which should not be dismantled or touched discretionarily.
Specifications :
Model : HY-929
Electric Current Exhaust: 10mA
Battery type: 3.7V lithium-battery
Continuous monitoring for 100hours
Four Audio Choices: A (200MHz) B (800MHz) C (1200MHz) D (partition bougie monitoring)
Sonde`s sensitivity: -70db, the maximum times of amplifying
the audio: 2000 times
Penetrability: Cement wall, Steel wall, wooden wall, iron wall, glass and air brick
Product Dimension: (L x w x H) 6 x 6 x 2.5 cm
Product Weight: 0.05 kg
Package Dimension: (L x w x H) 3.5 x 20 x 16 cm
Package Weight:0.43 kg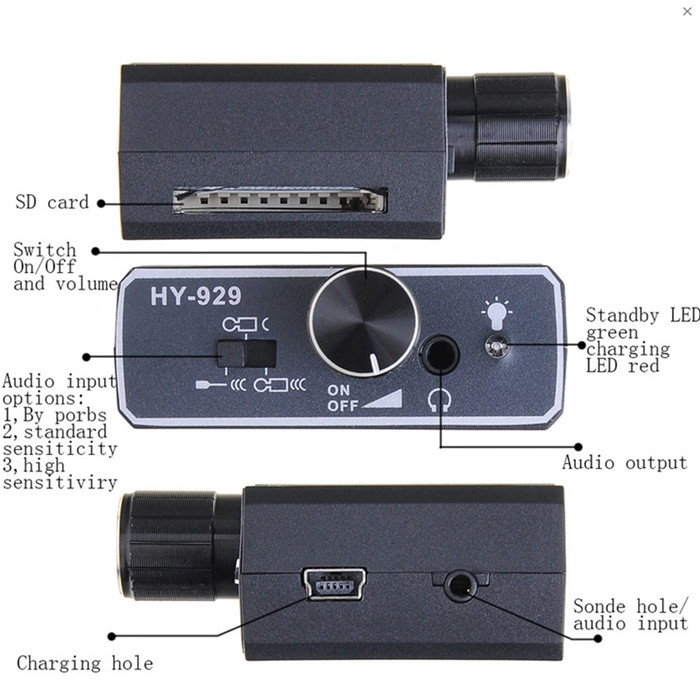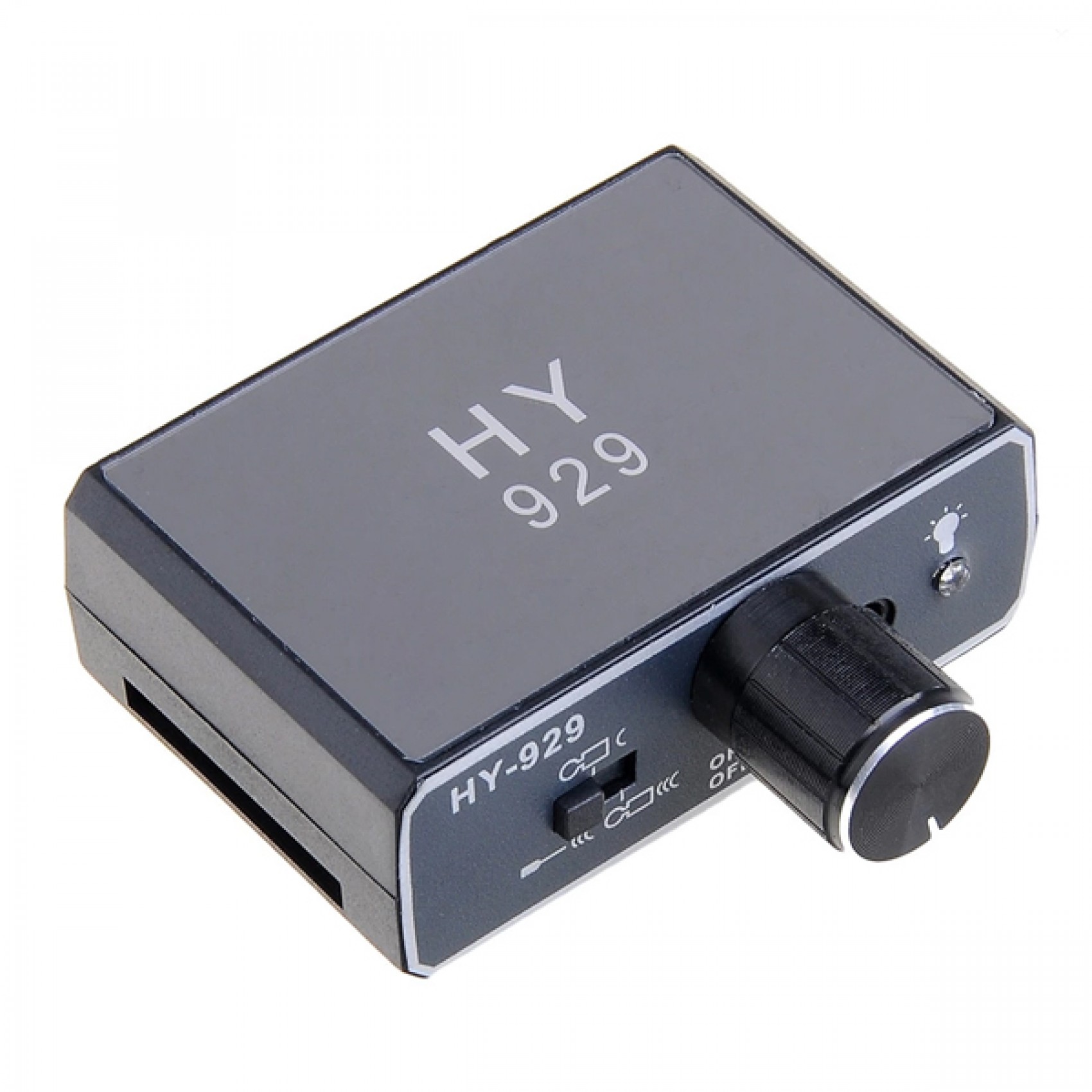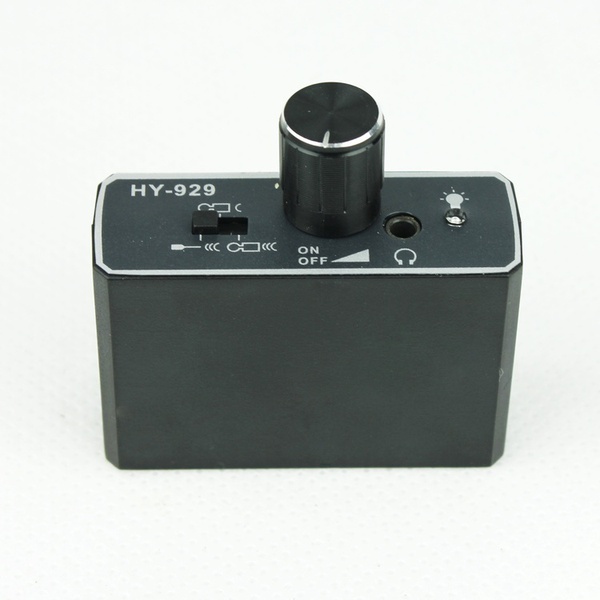 Package included :
1 x Wall Audio Sound Listening Device- Black
1 x Earphone
1 x User Manual
1 x Power Adapter