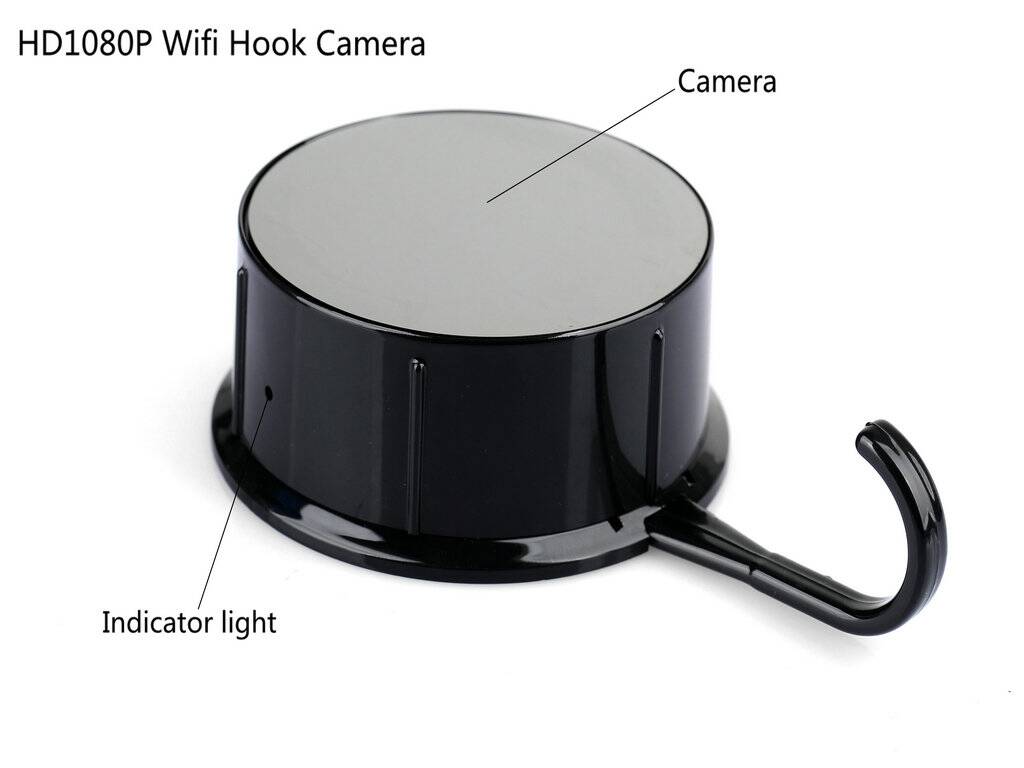 Features:
1. Ultra HD camera lens, ensure more clear visual effect
2. H.264 function provides larger space for storage
3. Exquisite appearance, delicate design, high quality and powerful performance
4. Under the disguise of clothes hook, this hidden spy camera is not only cute in look but also difficult to be found
5. Designed with an external storage, keep data much safer and is more convenient to use
6. Support large capacity up to 64GB
7. It features powerful functions, such as camera, emergency lighting, shooting, recording and motion detection etc.
8. Equipped with add-on battery for ensuring longer endurance
Specifications:
1. Pixl: 2.0 Megapixel CMOS
2. Resolution: 1080P
3. Video Format: ASF/AVI
4. Frames: 30
5. View Angle: 90°
6. Distance of Motion Detection Shooting: 6m Straight-line Distance
7. Power Supply: Li-battery
8. Continuous Recording Time: Long Time
9. Compressed Format: H.264
10. Sound Recording Range: 5?
11. Power Consumption: 240mA/3.7V
12. Storage Temperature: -20-80?
13. Operating Temperature: -10-60?
14. Operating Humidity: 15-85%RH
15. Type of Memory Card: Micro SD Card
16. Maximum Capacity of Memory Card: 64GB(not Included)
17. Play Software: VLC Player/ SM Player
18. Computer Operation System: Windows/Mac OS X
19. Mobile Phone Operation System: Android/iOS
20. Web Browser: IE7 and Above, Chrome, Firefox Safari.etc
21. Support Limited Pieces Client Software Online at Same Time: Can Support 4 Client Software Online the Same Time
22. Battery Capacity: 2000mAh
23. Dimensions: (2.76 x 2.76 x 1.38)" / (7 x 7 x 3.5)cm (L x W x H)
24. Weight: 1.94oz / 55g
Package Includes:
1 x WIFI Coat Hook(no menory card)
1 x USB Cable
1 x User Manual
1 x Optical Disc