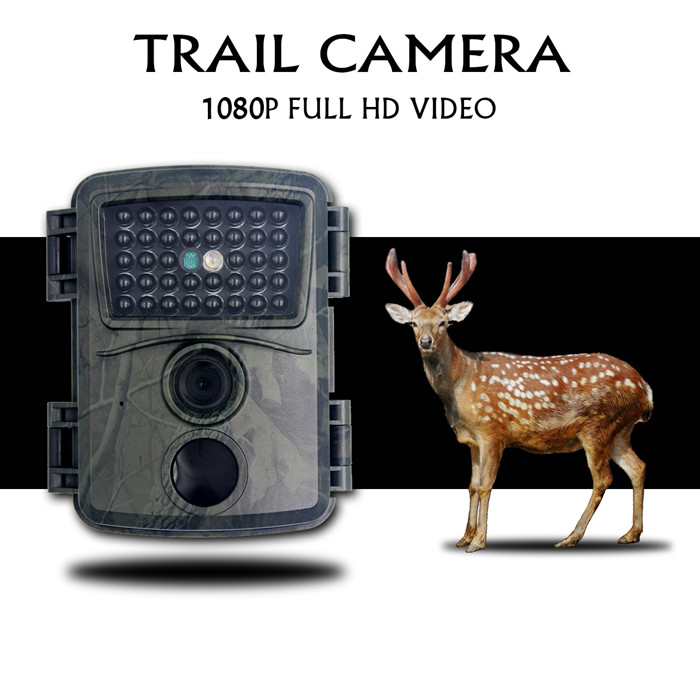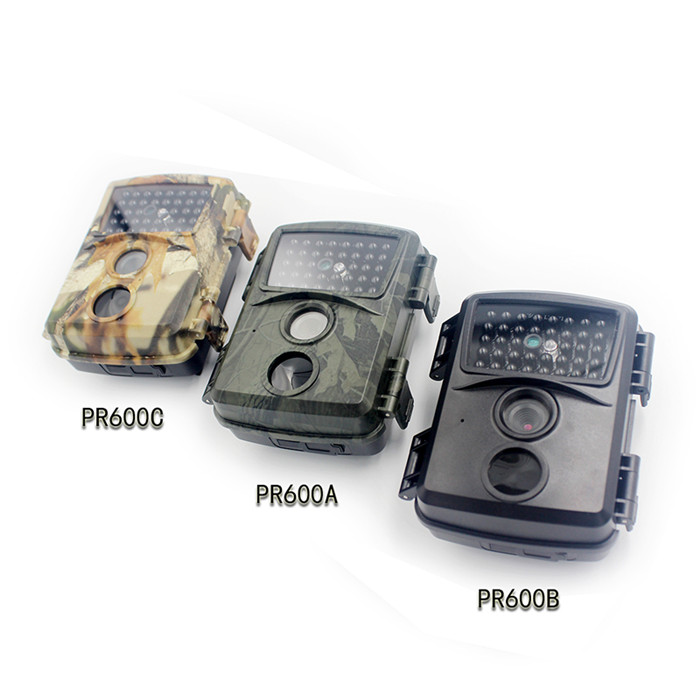 1,HIGH SENSITIVITY: This digital camera is designed to give users the most comfortable experience. It has extraordinary functions such as a 52 ° FOV lens, 38 infrared LEDs, a shutter speed of 0.8 S and 1 photo / second with up to 5 photos and 30S video files each. that every detected movement is documented in real time.

2,Design: This digital camera with camouflage and exquisite appearance is an ideal product for home security, warehouse monitoring and wildlife monitoring. It is easy to install or repair and can be used to take pictures and create video files.
3, Power supply: The PR600 camera can use 4 AA batteries and a 5 V DC power supply. Note: It is recommended to remove the AA battery when using the power adapter. Perfect for home, office, construction site, warehouse, etc .; Instant trigger night vision surveillance camera, wildlife observation.
4, USB connection: If the camera is connected to the PC via a USB cable, only data files are read. If the camera is connected to the adapter via a USB cable, it is only used for the power supply. Accelerated photography is perfect for watching flowering plants and nesting birds, even sunrise and sunset.
5,APPLICATION: camera trap for hunting. Animal, plant or event observation. Automatic PIR recording mode: If you activate PIR (passive infrared) sensors, the camera detects the sudden change in the ambient temperature caused by the movement of the game in a region of interest and triggers the recording of photos / videos.
Specifications:
Image sensor: 3MP color CMOS
Photo resolution: 12MP 4032 * 3024
Video resolution: FHD 1920 * 1080P 25FPS
Tripping time: 0.8S
Working mode: photo, video, photo + video
PIR angle: 60 degrees
Lens: 52 degrees wide
IRLED: 38 940nm black lights, 10m
PIR distance: 15 m
Maximum supported storage: Max Micro SD 32 GB (not included in the package)
USB slot: 5-pin USB 2.0
Power supply: 4 AA batteries or DC 5V
Water resistance: IP54
Standby time: 8 months
Standby current: 0.01 mA
Size: 110 * 92 * 55mm / 4.33 * 3.62 * 2.16 inch (approximate)
Weight: 110 g
Temperature: -10 ~ + 70 ° C / -14 ° C + 158 ° C.
Package Included:
1X Outdoor camera
1X Data cable
1X Card reader
1X Tie band
1X Manual